Electric Propulsion
Complete propulsion solutions for ZERO emission operation of your vessels.
Electric propulsion is an important technology for reduction of the carbon footprint of vessel operations. Using electric power for propulsion in combination with energy storage systems onboard enables you to use renewable electric energy in maritime operation. Electric and hybrid propulsion systems are suited for various applications to reduce emissions to air, such as for passenger transport, ferries, crew transfer vessels and work boats.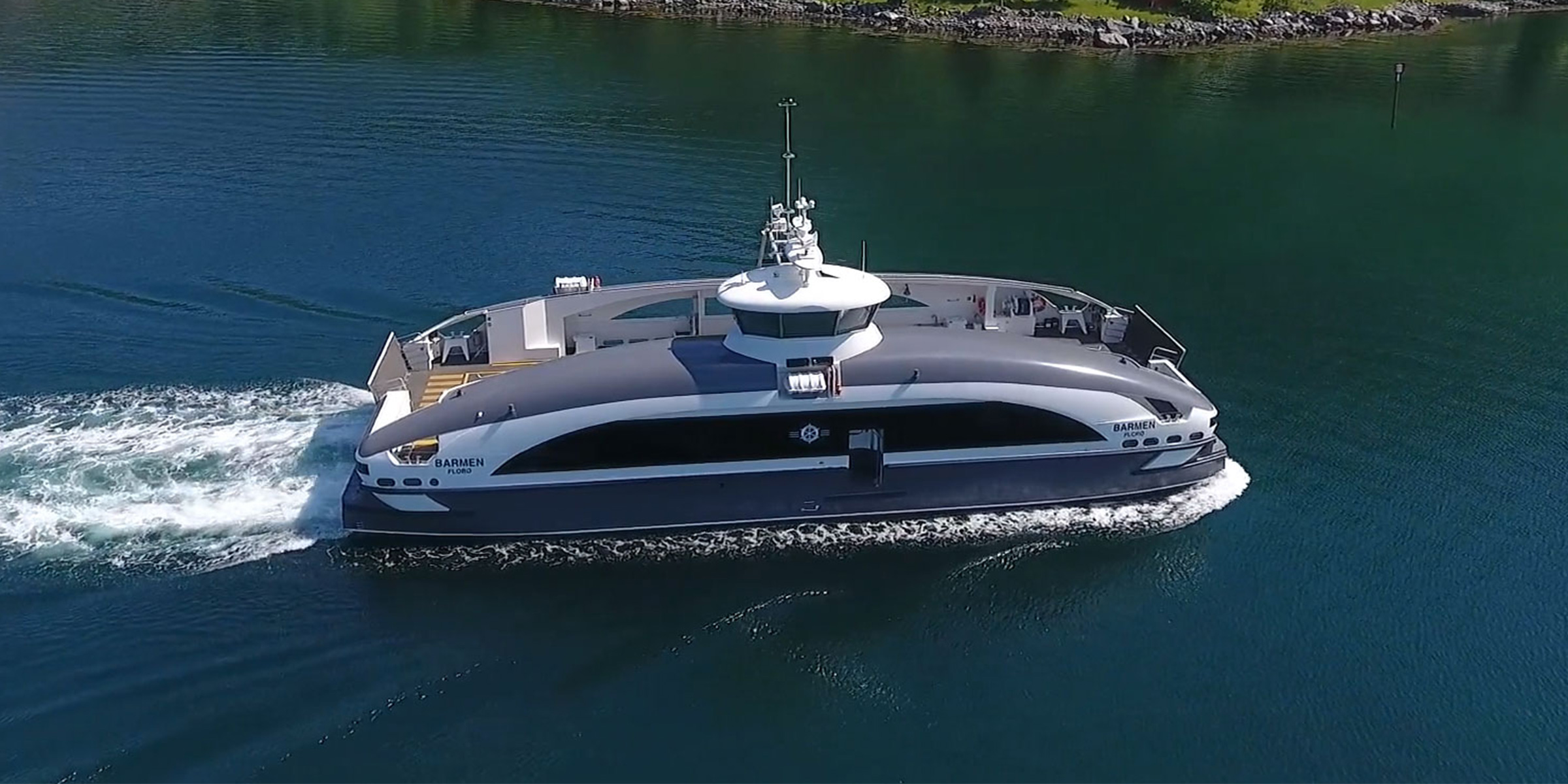 Your benefits
Based on your requirements and specifications we provide the perfect solution for your unique power requirements, from planning, through design, build, commissioning and service. Ensuring maximum vessel efficiency and reduced emissions and impact on the environment

Fit for purpose
Tailored to the various propulsion systems requirements taking into consideration both the vessels' operations and the physical weight and space constraints.

Advanced technology
Our deep understanding of the various sub-systems and being able to select the right combinations, ensures you the optimal power system designed for your operation.

Improved operation
With the interworking technologies and an optimal design for the end-user's operation, can you have peace of mind for your next move. Electric propulsion ensures a more economical operation, reduced emission, as well as low noise and vibration of your vessel.
System Integrator
Talk to our specialists
Throughout the creation process and the entire lifecycle, you can count on us to take responsibility for your complete propulsion system from bridge to propeller.

Your technical needs and requirements are the starting point for the solution we create. Our goal is to ensure your system runs smoothly and delivers maximum value over time. Would you like to know more about electric propulsion systems? Connect with sales & product expert.
NORWAY
DENMARK
FINLAND
SWEDEN