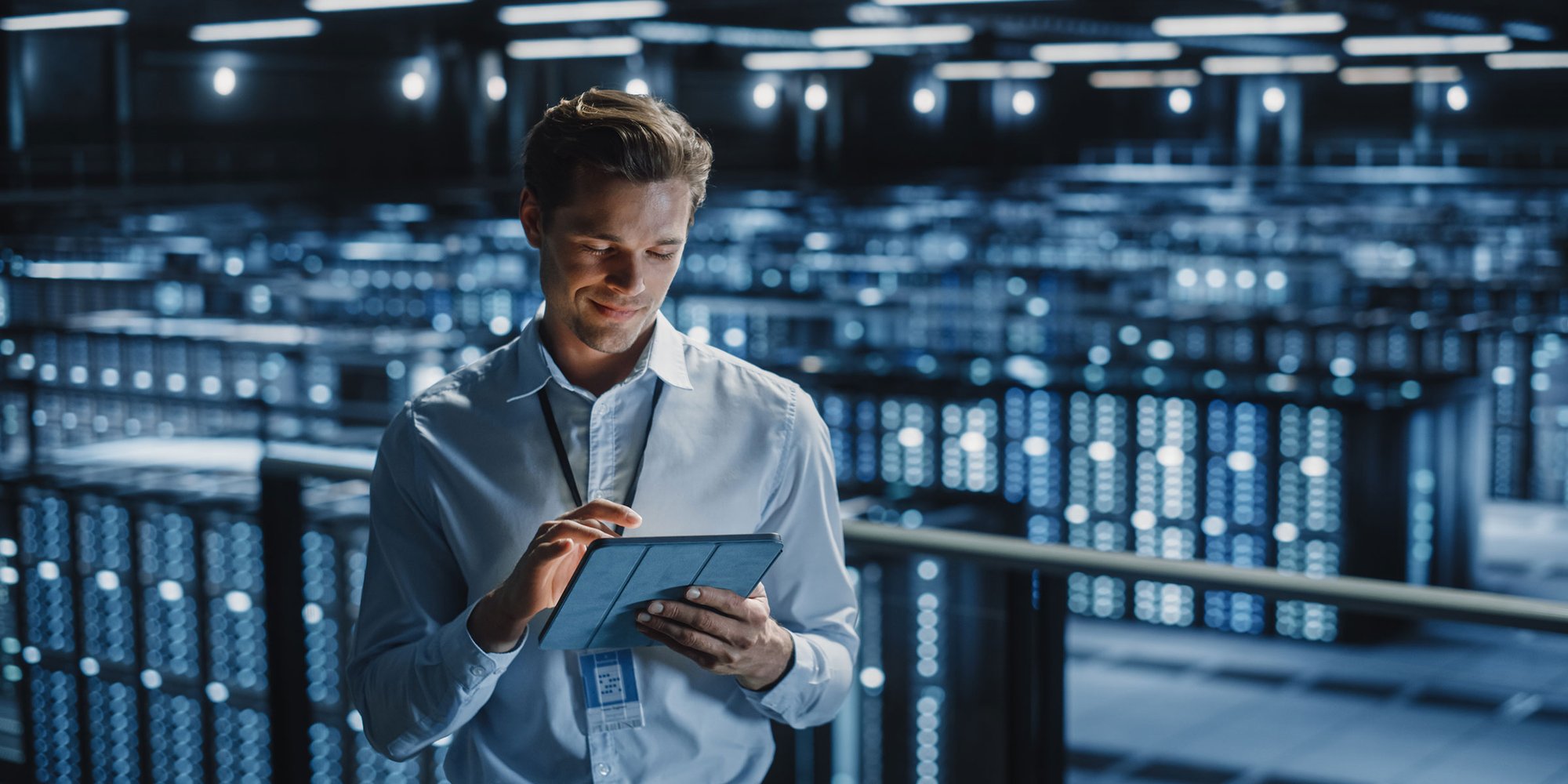 CONSTANT UPTIME WITH SECURE EMERGENCY POWER SUPPLY
Ensure constant operation of your data center.
AVOID LOSS OF DATA OR TURNOVER
As a data center operator, you may face a variety of challenges related to ensuring reliable emergency power supply.
These may include uncertainty about the emergency power system starting, concerns about reliability and availability of the system, regulation and compliance, understanding the complexity of the solution and the need to avoid delays.
Meeting the Key Challenges of Running a High-Performance Data Center
YOU WANT MAXIMUM EFFICIENCY & UPTIME

Ensuring that your infrastructure and equipment are regularly maintained and upgraded to avoid breakdowns and failure that can result in loss of data or turnover.

Reliability and availability
Maintaining high levels of reliability and availability to minimise the impact of outages on your business and your customers.

Ensuring that your equipment and infrastructure are properly maintained and upgraded to minimize downtime and prevent failure.

Balancing the need for investment in new, critical infrastructure and technology with the need to keep your existing assets operational.

Recruiting, training and retaining a skilled workforce capable of operating and maintaining your complex, critical infrastructure.

Regulation and compliance
Adhering to government regulations, industry standards, and environmental laws while keeping your operations efficient and cost-effective.

Minimizing energy consumption and operational costs.

Managing the expansion of your data center to accommodate future growth.
WHAT ARE YOUR OPTIONS?
Physical security measures such as restricted access controls and surveillance cameras.
Network security measures such as firewalls, intrusion detection and prevention systems, and encryption of sensitive data.
Regular software and hardware upgrades to ensure the latest security patches and updates are installed.
Regular data backup and storage in secure, offsite locations.
Having a comprehensive incident response plan in place to quickly address security incidents.
From Design to Maintenance,
We've Got You Covered
END-TO-END SOLUTIONS FOR YOUR SYSTEM LIFECYCLE
Throughout the creation process and the entire lifecycle, you can count on us to take responsibility for your system. Your technical needs and requirements are the starting point for the solution we create. Our goal is to ensure your system runs smoothly and delivers maximum value over time.
Here is what we do:
Design and build a system tailored to your needs
Manage the project delivery on time and within budget
Provide training and maintenance support
Suggest improvements to extend the system's lifecycle
OUR CUSTOMER'S EXPERIENCES
BOS Power has turned out to be professional and highly skilled, which has brought added value to our deliverables. They have consistently displayed a constructive and proactive attitude to installation and commissioning of the deliverables. They have responded to our comments and need for changes that have occurred along the way.
Thomas Hammer Tveit | Property Manager OS-IX | Bulk Infrastructure AS