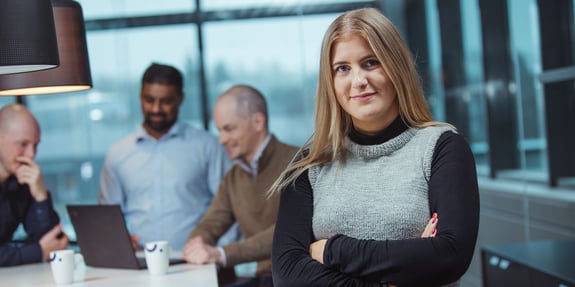 ABOUT US
Empowering Your Mission-Critical Operations
YOUR COMPLETE POWER SOLUTIONS PROVIDER
With focus on sustainability, quality and reliability, BOS Power provides propulsion, energy storage and power generation systems.
We help customers in the Nordic region to secure mission critical operations for commercial marine, data centers, hospitals, energy companies, telecommunications and industry.
As a systems integrator and provider of services, we take care of the complete delivery from design, production and commissioning to support and service.
We are 215 employees and had a turnover of NOK 812 million in 2022. Headquartered in Bergen, BOS Power operates in 10 locations throughout the Nordic region and is a part of the Bertel O. Steen Group in Norway.
NORDIC DISTRIBUTOR AND SERVICE PARTNER FOR
mtu

Since 1969, we have been the Norwegian distributor and service partner for mtu/Rolls Royce Power Systems (RRPS), a leading global engine manufacturer of large diesel engines and marine propulsion systems.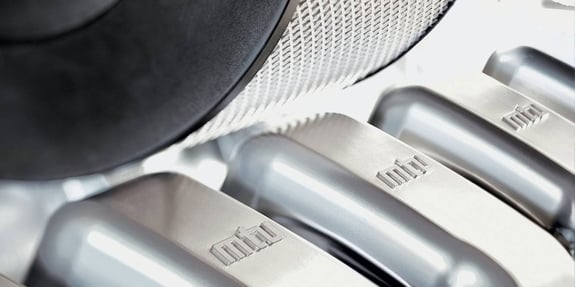 ROLLS-ROYCE SYSTEMS PRODUCTS AND SOLUTIONS
We are the sole authorised distributor and service partner for mtu/RRPS products and solutions in the Nordic region. This includes Norway, Sweden, Denmark, Finland, Iceland, Greenland and the Faroe Islands.
As mtu/RRPS distributor and service partner we provide a wide range of products, solutions and services:
mtu Original Spare Parts
mtu Marine Engines and Generator sets
mtu Emergency and Standby generators
mtu Industrial Engines
mtu Sustainable energy storage solutions
Your benefits
Guarantee for genuine replacement parts designed, tested and approved specifically for mtu/RRPS engines and solutions
Our certified service engineers and technicians are specially trained and experienced in a wide range of mtu/RRPS engine products and solutions, thereby enabling them to swiftly diagnose and repair your engine or equipment 24/7/365 anywhere in the Nordic region
In our Bergen training centre, certified instructors provide standard courses in mtu engines and automation systems for customers as well as in-depth courses for authorised service partners
Our Company History
THIS IS HOW THE ADVENTURE STARTED
From a young, Norwegian man's small import business in 1901 to Bertel O. Steen Holding - a major, Scandinavian concern with a turnover of 23 billion NOK and 3.000 employees. This is our history spanning more than 120 years.
1901 - THE BEGINNING

Bertel Otto Steen was 25 years old when he started importing iron, steel, galoshes, bakelite telephones and razors from the US to Norway. Having sold three Cadillacs in 1903, he founded what became one of the Nordic region's largest players in sales and service services for cars, vans, trucks and buses.

1969 -

mtu

DISTRIBUTOR

Bertel O. Steen Teknikk (Bostek) is established. Ever since, it has been the Norwegian importer and distributor of mtu products and solutions.

2011 - FAMILY BUSINESS

The Bertel O. Steen holding company is established with two business areas: Bertel O. Steen AS for automotive operations and Bertel O. Steen Kapital AS for other businesses where Bostek is part of Bertel O. Steen Kapital.

2017 - BRANCHING OUT

Bostek strengthens its expertise in energy-saving and hybrid propulsion solutions for ships by acquired the Norwegian company Inpower AS.

2019 - NEW NAME

Bostek changes name to Bertel O. Steen Power Solutions (BOS Power).

2019 - EXPANDING OPERATIONS IN SWEDEN

BOS Power establishes branch in Jordbro, Stockholm specialising in component overhaul and aftermarket services.

2020 - EXPANDING OPERATIONS IN FINLAND

BOS Power establishes branch in Vantaa, Helsinki, specialising in power solutions for marine vessels and various industrial applications.

2020 - EVER GROWING MARKETS

BOS Power acquires the Swedish emergency power specialist Elektromatik Power Generation AB and the Danish marine propulsion specialist Holm Technoscan.

2020 - STRENGTHENING PARTNERSHIPS

BOS Power enters a pan-Nordic Rolls Royce Power Systems distribution agreement covering all the Nordic countries for the marine and power generation segment.

2022 - CONTINUOUS EXPANSION

Servogear, a Norwegian provider of propulsion solutions for high-speed maritime vessels, is aquired. In November, Norwegian emergency power specialist Eanor joins the group.
ISO Certifications
QUALITY AND HEALTY, SAFETY AND ENVIRONMENT
At BOS Power, prioritising quality, health, safety and the environment is a cornerstone of our business activities. We believe in delivering exceptional products and services while protecting the environment, as well as the health and safety of our most important asset – our employees.
ISO 9001: Quality Management
Our quality management system provides a structured approach for upholding the highest standards and continuous improvement, as well as meeting our quality goals in a systematic way in our daily operations. To ensure that we meet our goals, we hold an ISO 9001:2015 certificate. The certificate is proof that we have, maintain and continuously develop a management system that ensures we always meet your requirements and expectations of our products and solutions.
Health, safety and environment for our employees
We provide a safe, healthy and environmentally friendly workplace for our employees. Our health and safety policy contains guidelines intended to raise awareness for all employees. It also ensures that we meet official requirements for safe operations in accordance with laws regulations. Our employees actively participate in ensuring HSE compliance in their daily work.
ISO 4001: Environmental Management
At BOS Power, we focus on reducing our environmental footprint through procedures and routines for controlling emissions, managing chemicals responsibly, separating waste at source and implementing recycling procedures. We are responsible for ensuring that our business practices are as environmentally friendly as possible. Therefore, we have taken the step of certifying our environmental management system according to the ISO 14001:2015 standard.
Norwegian Transparency Act
ACCOUNT OF DUE DILIGENCE
BOS Power has a high standard of business ethics developed in accordance with Norwegian and international frameworks. It focuses on issues such as human right, labor rights, environmental protection, health and safety, diversity, equal opportunity and prevention of illegal behavior, anti-bribery and corruption.
One framework that plays a particularly important role in guiding our approach to business ethics is the Norwegian Transparency Act, which was enacted by the Norwegian Parliament on June 10, 2022. The Transparency Act establishes requirements for certain Norwegian businesses—including ours—to report on fundamental human rights and working conditions.
The Transparency Act also requires that companies like ours regularly publish assessments of what we are doing to comply with the Transparency Act and achieve its aims.
Anti-Bribery and Corruption Policy
HIGH STANDARD OF BUSINESS ETHICS IN
COMPLIANCE WITH ANY ANTI-BRIBERY LEGISLATION
We have a zero-tolerance approach to corruption and bribery
We do not give, offer, request, approve or accept, directly or indirectly, what is or may be construed as a bribe
We allocate resources, suitable systems and notification requirements to ensure proper implementation and application of the anti-bribery policy
We notify and address concerns, and register as incident when known, or suspected violation of our anti-bribery policy, or receive an offer or inquiry from a third party that is or is perceived as an attempt to bribe
We seek guidance from colleagues, managers, or our compliance officer if we are in doubt about a situation within our policies or procedures
We work proactive to identify and resolve anti-bribery risks
We record all anti-bribery incidents and report according to requirements and definitions
We classify and investigate all violations of our anti-bribery regulations according to their severity
We do not accept violations of our anti-corruption policy. Such may result in disciplinary action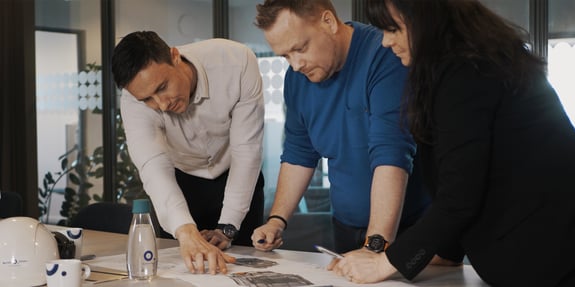 WANT TO JOIN US?
Be a part of our success story and contribute to innovations that secure business-critical operations.