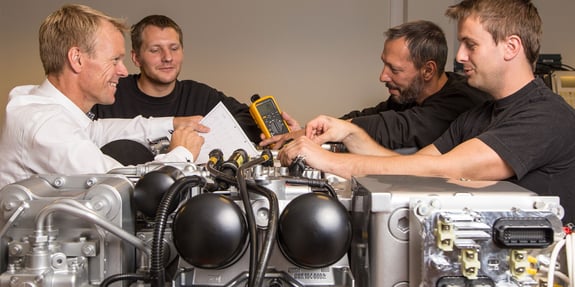 Secure the Uptime of Your Power System 24/7/365
mtu Service & Aftermarket | Marine
RELIABLE SERVICES FOR UNINTERRUPTED OPERATIONS
Minimise disruptions in your operations and keep your equipment running smoothly with our comprehensive range of services.
Throughout the entire lifecycle of your system, you can count on our Nordic team of specially trained mtu service technicians to take responsibility, so you can focus on your core business.
Benefits:
Improved reliability

Reduced maintenance costs

Increased productivity

Optimised performance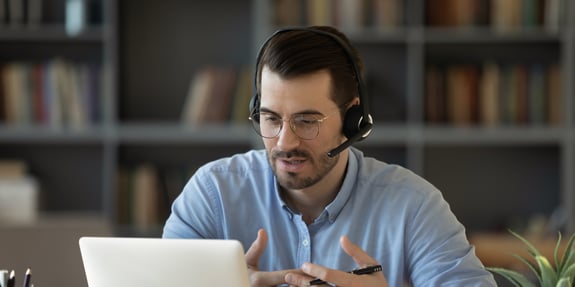 IN NEED OF SUPPORT?
We are here to help you. If you have a service agreement, you have access to our support 24/7.
Service Agreements
CUSTOMISED MAINTENANCE PLANS FOR YOUR SYSTEM
You can choose from a selection of standard Value Care Agreements (VCA) or opt for a tailor-made local service agreement for your installations within the scope of supply. Our agreements are based on ideal maintenance plans for your system and can be adapted to suit your specific needs.
A value care agreement can also include access to a Nordic mtu engine pool for maintenance and express delivery of spare engines in case of a major breakdown. 
Benefits:
Low response time
Secured uptime of your system
Increased availability of your system
Swift and easy access to spare parts


On-Site Technical Services
FAST AND EFFICIENT SUPPORT WHEN YOU NEED IT MOST
Our specially trained mtu field service technicians perform service and maintenance of your power systems at your location. They ensure that your systems are functioning optimally and are available in case of power outages or other emergencies.
Some of our key services:
Emergency response, diagnosis and repair: In the event of a power outage or other emergency, our field service engineer will respond promptly to your site to diagnose and restore your system as quickly as possible




Training and advice: We can provide you with training on how to use and maintain your systems, as well as offer advice on the best practices to keep your systems in good working condition
Spare Parts
ACCESS TO CRITICAL COMPONENTS MADE EASY
Fast access to spare parts is vital to keep your system up and running. Our warehouses across the Nordics and quick market access allow us to provide standard parts within hours and special parts within days.
As a distributor of mtu, our stock is online with mtu's global network of spare parts and can normally be shipped within one day.
You have the option to either purchase spare parts in advance or sign up for a service agreement where we handle the spare parts and deliver them to you within an agreed response time.
Benefits:
Increased uptime and availability of your system
Reduced risk of costly disruptions
Reduced complexity and costs in your supply chain.
Specialised technical support.


Engine Overhaul
ENSURING OPTIMAL PERFORMANCE OF YOUR ENGINES
Our engine workshops located across the Nordics manage full overhauls of your mtu and Mercedes Benz marine and industrial engines up to 2,800 kW.  Separate facilities manage overhauls of water pumps, turbochargers, cylinder heads and other individual components.  
Our mtu certified service technicians perform all overhauls in accordance with the manufacturer's specifications and follow specified procedures to ensure high quality and detect non-conformities.
As a customer, you are invited to monitor our work at any time. 
Here's what we offer:
Engine load test
Overhaul documentation report
Inspection and test of electronic systems
Original spare parts only
Component Overhaul
INCREASED RELIABILITY AND LIFESPAN OF ENGINE COMPONENTS
Our workshop in Jordbro, Sweden, has a large, specialised machine park for overhauling of components for a wide range of engines. This enables us to work within very precise tolerances and high precision, ensuring you high quality and cost-effective services.
Highly skilled technicians perform processing and renovation of engine components from smaller repairs to complete component refurbishment.
Here is what we offer:
Crankcase overhaul

Crankshaft grinding, straightening and balancing up to 3,5-meter length

Camshaft renovation

Cylinder drilling and honing

Cylinder head renovation

Valve renovation

Flat sanding

Face milling

Balancing

Line drilling
Digital Solutions
ENHANCING POWER SYSTEMS WITH DIGITAL CAPABILITIES
For more than 100 years, mtu has provided reliable and innovative power systems for mission critical applications. With the inclusion of digital capabilities and data usage options, power systems' efficiency and reliability are further enhanced.

Connecting engines and systems 
Consistent digital value is created through access to current information from your engines and systems. We provide access to relevant field data via data loggers while ensuring data security.
Analysing smart data 
We store data compiled from mtu engines and systems worldwide, process it and make it available to your service and development teams. Also, we use analytics to refine the data,  analyse it and derive recommended actions for predictive maintenance and proactive failure prevention.  
Easy and efficient access to data 
Applications like mtu Go! Act and web-based platforms mtu Go! Manage provide you with easy and efficient access to relevant data. Real-time action recommendations via smartphone or other devices are available to you via smartphone or other digital devices.
Certified mtu Training Courses
COURSES & CUSTOMISED TRAINING PROGRAMS
Our training centre is approved for standard mtu courses where our certified instructors provide training in engines and automation as well as courses for authorised service partners.
All courses include a basic introduction to theories and systems, and the practical training is conducted in specially designed facilities with a good learning environment. 
You can also choose:
Tailormade training courses in other mtu engine/automation

Courses specially adapted to your needs

Courses at your location



Engines
Engines:

mtu

4000 CM1 (Maintenance in accordance with QL1/W4

mtu

4000 CM2 (QL-1 plus replacement of components)

mtu

396 CM1 (Maintenance in accordance with QL1/W4)

mtu

396 CM2 (QL-1 plus replacement of components)

mtu

2000 CM1 PLD (Maintenance in accordance with QL1/W4)

mtu

2000 CM2 PLD (QL-1 plus replacement of components)

mtu

2000 CM1 CR (Maintenance in accordance with QL1/W4)

mtu

2000 CM2 CR (QL-1 plus replacement of components)
Automation
mtu

ECS-5 (Marine, Oil/Gas)

mtu

ECS-UNI /ADEC-Uni

mtu

Genoline

mtu

MCS-5

mtu

RCS-5

mtu

Bluevision

mtu

Bluevision NG

ECU2 Oil & GAS

System ECU9/SmartConnect




Environmental Service
EXTEND LIFESPAN & IMPROVE ENVIRONMENTAL PERFORMANCE
Preventive maintenance on your power system is essential to maximise reliability, minimise repairs and reduce long-term costs.
However, to further enhance the environmental performance of your system, consider utilising an environmental service that analyses your installation and provides upgrade recommendations in an environmental report.
By supplementing regular preventive maintenance of the system with an environmental service, you can be sure that it starts and runs when you need it to and that you run it as environmentally friendly as possible.
Benefits:
Reduced emissions

Extended lifespan of your system

Increased reliability

Improved operational efficiency