Energy Storage
Electric vehicle charging with integrated battery storage
A fast charging station is a type of electric vehicle (EV) charging station that is designed to charge EVs at a much faster rate than a standard charging station. These stations typically use higher power charging equipment and are found in locations such as highways, rest areas and commercial centers.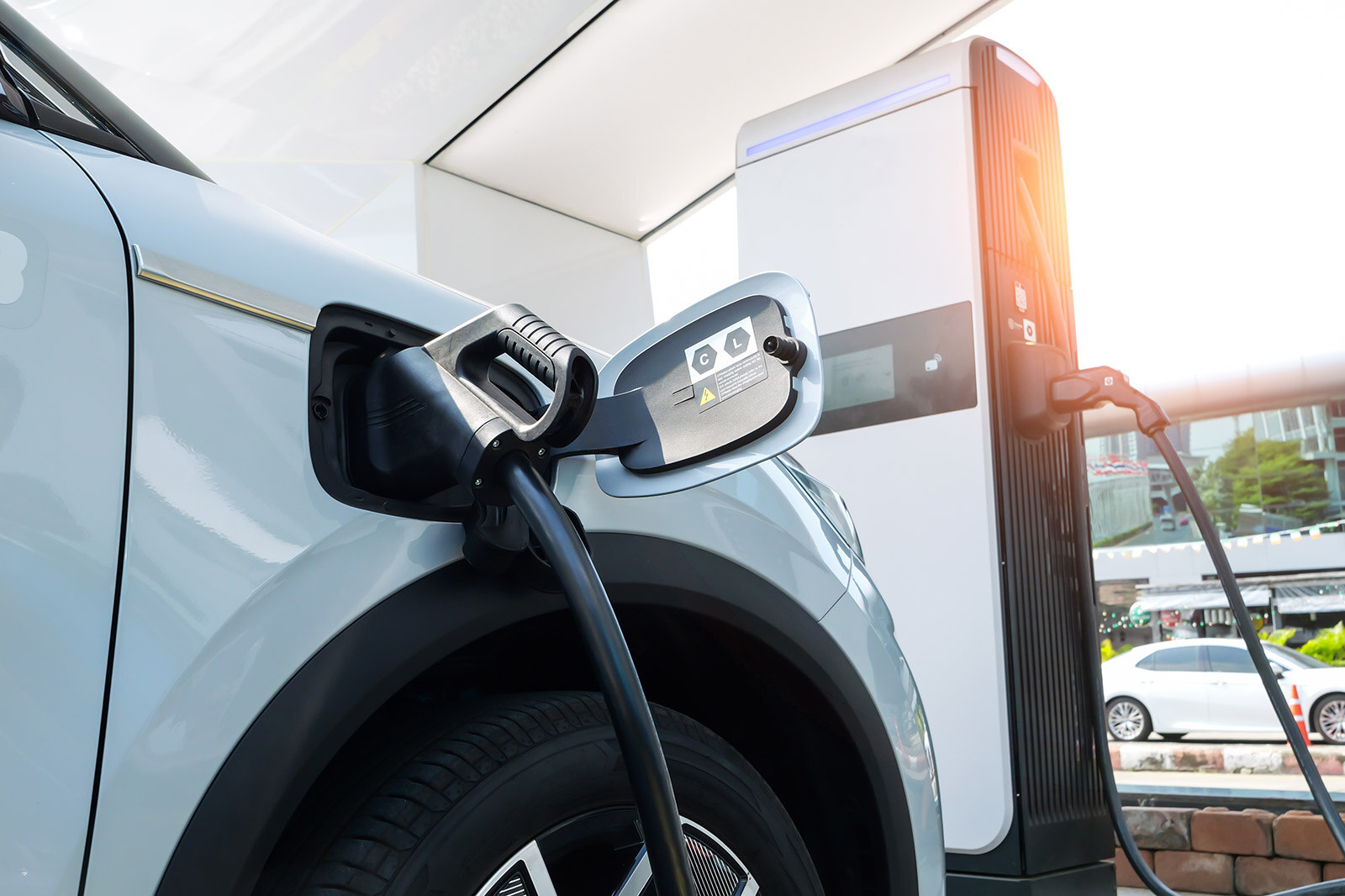 Your benefits
Based on your requirements and specifications we create a fast charging station solution with integrated battery storage. All solutions are based on state-of-the-art technologies and support the highest level of quality.

Scalable in size
Fast charging stations are scalable in size and available from 500 kWh to 2000 kWh in 20, 30 or 40 ft. high cube containers.

Individual design
If you have unique specifications, your solution can be individually designed and manufactured accordingly.

Solving grid infrastructure
Energy storage can play a major role in solving grid infrastructure congestion by storing energy from the grid and providing the high-power output electric vehicles need which the local grid is unable to provide. Storage-integrated electric charge points can therefore be built anywhere with grid access.

Quick and cheap implementation
Electric vehicle charging infrastructure combined with energy storage (link to BESS) is also quicker and cheaper to implement because of less exhaustive grid connection requirements and it avoids the possibility of peak demand charges from local grid operators.
Specifications
Fast charging station
Fast electric vehicle charging with integrated battery storage
Type Battery Energy Storage Power Fast charging stations are available from 500 kWh to 2000 kWh in 20, 30 or 40 ft. high cube containers.
System Integrator
Talk to our specialists
Throughout the creation process and the entire lifecycle, you can count on us to take responsibility for your complete energy storage solution. Your technical needs and requirements are the starting point for the solution we create. Our goal is to ensure your system runs smoothly and delivers maximum value over time. Would you like to know more about fast charging stations? Connect with sales & product experts.
TOUCH
Gunnar Aasbø
Senior Sales Manager
Sales | Power Generation
Gunnar Aasbø
Senior Sales Manager
TOUCH
Christian Wober
Area Sales Manager
Sales | Power Generation
Christian Wober
Area Sales Manager