Power Generation
Your operations secured 24/7 with a DRUPS solution.
As the DRUPS system consists of a diesel generator set and UPS in the same unit, a DRUPS (Diesel Rotary Uninterruptible Power Supply) solution takes care of your complete emergency power requirements. DRUPS are always online and therefore ready to ensure reliable continuous power supply for your critical infrastructure independently of the power grid. They are essential for securing continuous power for critical operations such as part of life support at hospitals, maintaining operations in data centers, production sites, energy plants, telecommunications, office buildings, airports, etc.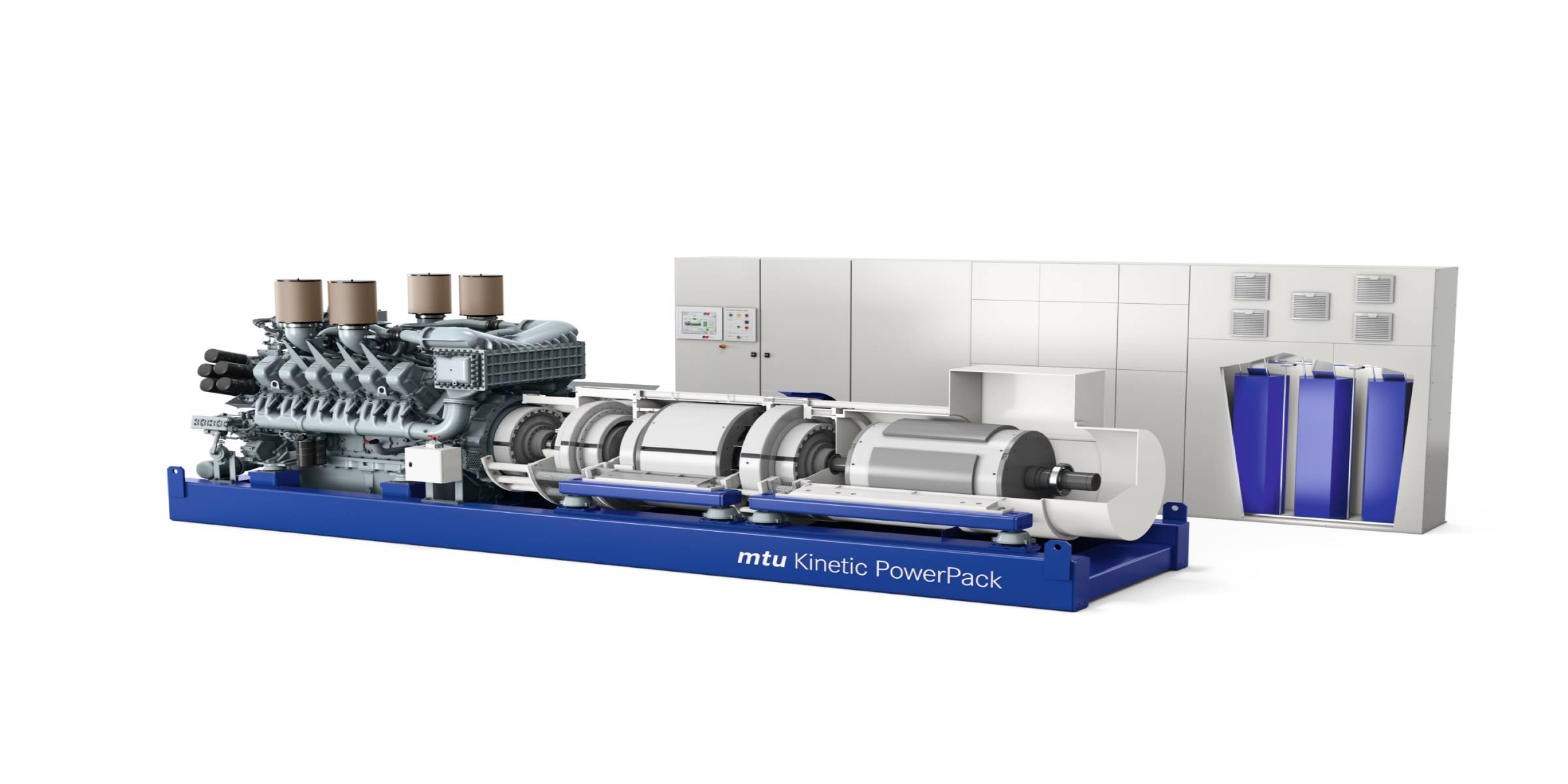 Your benefits
Based on your requirements and specifications we create a DRUPS solution from a wide range of standard units. All solutions are based on state-of-the-art technologies and support the highest level of quality throughout the lifecycle of the unit, even under rough ambient conditions.

Available in various solutions
DRUPS are available in open, canopy or containerized solutions that can be adapted to operate under various conditions, whether you need them for installation inside a building or outside in a designated area.

Adaptable to all site conditions
If you have unique specifications such as isolation against extreme cold, limited footprint, noise reduction, emission optimized, your solution can be individually designed and manufactured accordingly.

Proven technology
Based on well proven technology, DRUPS solutions can accept large transient load changes without the loss of power during fast regulation of voltage and frequency.

Scalable in size
DRUPS sets can be combined as multiple units in parallel operation to fit any power demand you require.
DRUPS secures uninterrupted power supply for data centers, critical infrastructre and energy supply, and the process industry.
Type DRUPS Power 250 - 2750 kVA
System Integrator
Talk to our specialists
Throughout the creation process and the entire lifecycle, you can count on us to take responsibility for your complete emergency power solution. Your technical needs and requirements are the starting point for the solution we create. Our goal is to ensure your system runs smoothly and delivers maximum value over time. Would you like to know more about DRUPS? Connect with sales & product experts.
NORWAY
DENMARK
FINLAND
SWEDEN