MS Fjorgyn
BOS Power has delivered IMO Tier III certified propulsion systems for MS Fjorgyn. Consisting of BOS Power IMO Tier III solutions powered with 4 x mtu 10V 2000 M72 engines, and SCR aftertreatment system. The engine and SCR aftertreatment system is light, compact and well suited for small engine rooms.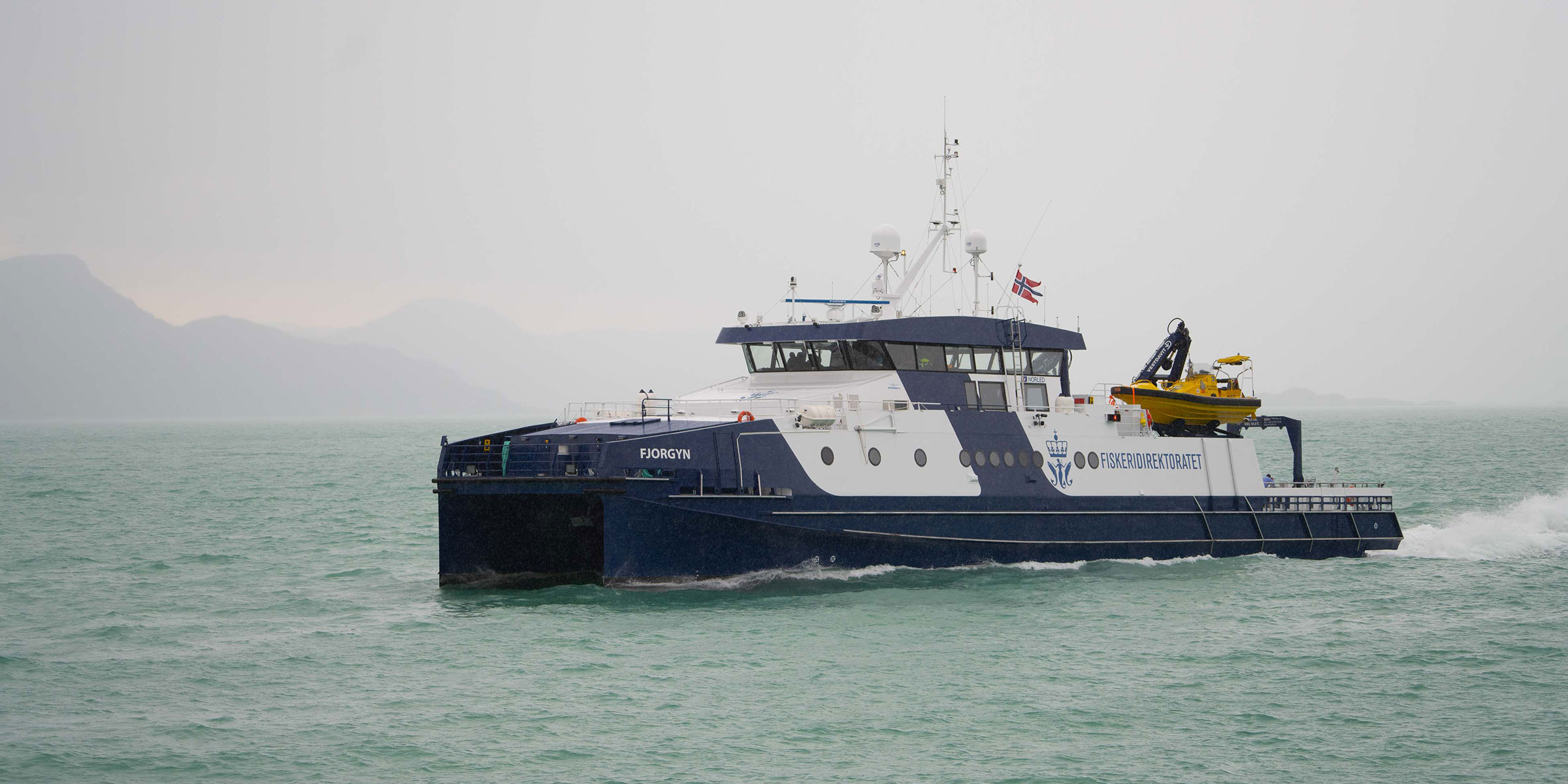 Engines & Systems
SYSTEM
BOS Power S2000 IMO Tier III propulsion system
AUTOMATION
mtu BlueVision monitoring
ENGINE TYPE
4 x mtu10V 2000 M72 with SCR after treatment system
Vessel information
The 40-meter-long vessel, with a top speed of over 32knots, is designed to perform a variety of tasks, such as fishing controls, retrieval of lost fishing gear and costal data collection. MS Fjorgyn, named after the mother of the God Thor in Norse mythology, will be part of the Norwegian Directorate of Fisheries` Maritime Serivce. Which has the entire coast and The Norwegian Sea as its field of work. It is equipped with some of the most modern equipment available, such as hybrid propulsion, both air and underwater drones, infrared cameras for efficient searches, and there is a well-equipped laboratory on board that will be used by both the Directorate of Fisheries' own people and various guest researchers.
FACTS BOS POWER IMO TIER II
The BOS power IMO Tier III system is based on the market leading mtu Series 2000 engine
The engine and the aftertreatment system is based on proven technology and has been successfully installed in vessels all over the world The modular solution makes it adjustable to any engine room, allowing for maximum utilization of engine room space