Power Generation
Your operations secured 24/7 with fuel cells
Fuel cells are a key component in hydrogen generators that use the energy stored in hydrogen to generate electrical energy by means of an electrochemical process. As opposed to Battery Energy Storage Systems, there are no limitations in the continuity of power supply when using fuel cell technology.
Fuel cells continue to generate electricity if hydrogen is provided - no need for recharging or change of batteries. Fuel cells are mainly used for primary and backup power for data centers, critical infrastructure and energy supply and the process industry.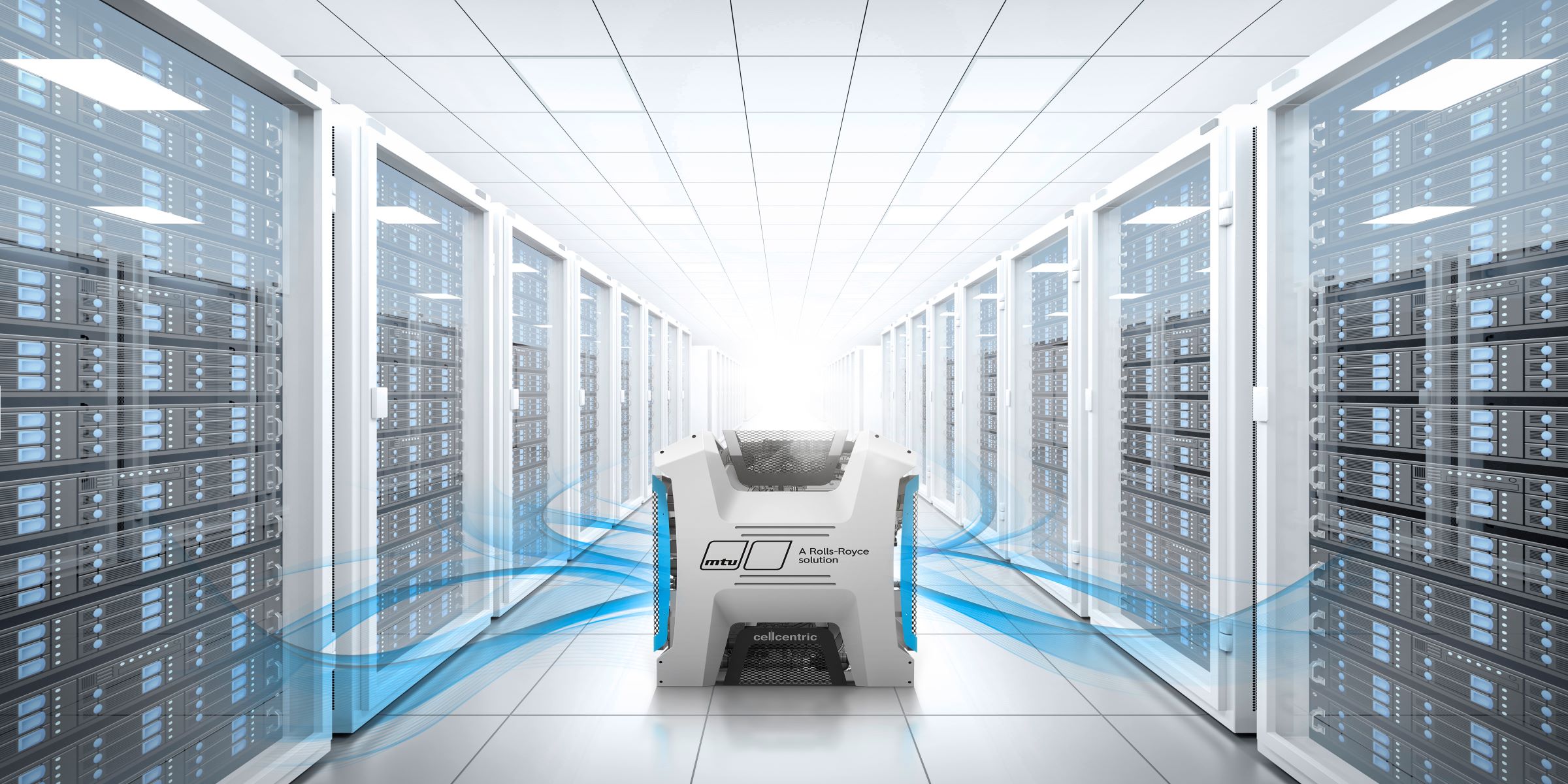 Your benefits
Based on your requirements and specifications we create a fuel cell solution from a wide range of standard units. All solutions are based on state-of-the-art technologies and support the highest level of quality throughout the lifecycle of the unit, even under rough ambient conditions.

Available in various solutions
Fuel cells, available in various solutions, offer versatile energy alternatives. From portable power sources for remote areas to sustainable transportation options, these innovative technologies are shaping a cleaner and more efficient energy landscape.

Adaptable to all site conditions
Fuel cells provide reliable and eco-friendly power generation. Whether in harsh environments or remote locations, these versatile energy systems ensure consistent performance, making them a smart choice for diverse applications.

No emissions
No emissions is a significant benefit with a fuel cell solution ecause it eliminates harmful pollutants and greenhouse gas emissions associated with traditional power generation methods. This not only improves air quality and reduces the carbon footprint but also helps to meet increasingly stringent environmental regulations and sustainability goals.

Scalable in size
A fuel cell solution can be scalable by designing it so that multiple identical fuel cell stacks can be added or removed as needed. This allows the system to be easily scaled up or down depending on the power demand, without the need for a complete redesign
Specifications
Fuel cells
A fuel cell solution secures uninterrupted power supply for data centers, critical infrastructure and energy supply, and the process industry.
Type
Fuel cells
System Integrator
Talk to our specialists
Throughout the creation process and the entire lifecycle, you can count on us to take responsibility for your complete emergency power solution. Your technical needs and requirements are the starting point for the solution we create. Our goal is to ensure your system runs smoothly and delivers maximum value over time. Would you like to know more about fuel cell solutions? Connect with sales & product experts.
NORWAY
DENMARK
FINLAND
SWEDEN